Kuala Gandah Elephant Orphanage Sanctuary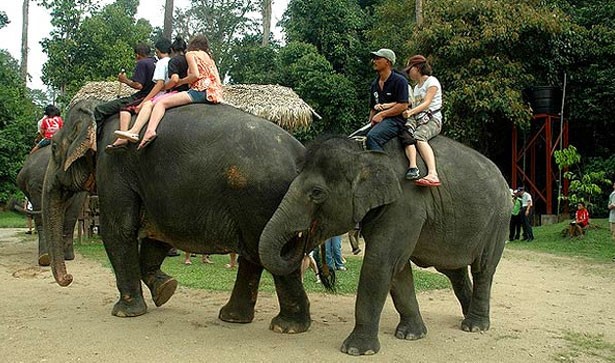 This elephant sanctuary in Kuala Gandah, Malaysia, offers a great chance to get up close with these majestic and gentle wildlife. Here, you can hitch a ride on them through the tropical jungle, or give them a quick bath in the river, with the help of guides.

Established in 1989 within the Krau Wildlife Reserve, the sanctuary is managed by the Malaysian Department of Wildlife and National Parks. Located near Lanchang town in Pahang, about an hour's drive out of Kuala Lumpur, the Kuala Gandah Elephant Conservation Centre has been at the forefront of raising, rehabilitating and relocating elephants to larger national parks throughout Peninsular Malaysia.

The centre is geared towards the plight of endangered elephants and was initially set up to translocate wild elephants as well as rescuing and rehabilitating orphaned and abandoned elephants, left behind by their herds.

There is also an Orang Asli (aboriginal) settlement next door, as well as the Deerland Park, located a mere five-minute drive away.