Tree Top Walk Sungai Sedim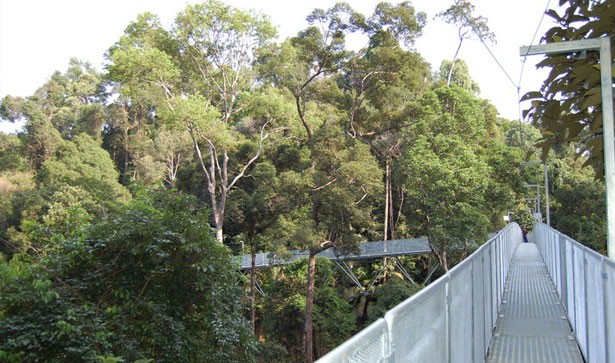 The 950 metre-long Tree Top Walk in the Sedim River Recreation Park in Kedah is the longest canopy walk of its kind (galvanized steel) in the world. The Tree Top Walk Sedim River was built within the Gunung Inas Forest Reserve to be a solid and lasting structure, and is made of 54,817 compartments weighing 422,241 kg.
Taking a canopy walk along the unspoilt natural beauty of the Gunung Inas Forest Reserve is truly a sight to behold. Catch an aeriel view of verdant tropical forest, rushing streams, colourful birds, rare wildlife and fascinating flora and fauna – all from 50 metres above. Feel the serenity of nature, a quiet respite from the hectic city life with a leisurely pace of canopy walk.
All in all, the Tree Top Walk Sungai Sedim is an eco-tourism attraction for nature lovers and those who appreciate the tranquillity of life.