Seri Menanti Royal Museum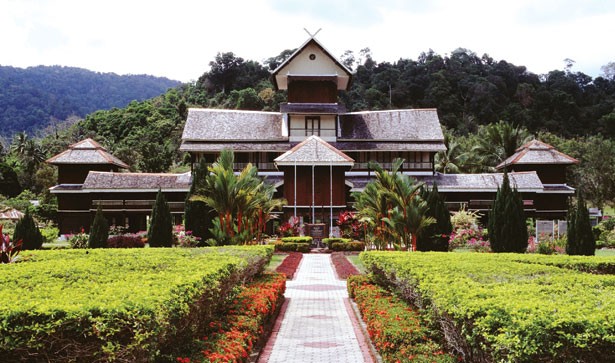 The Seri Menanti Royal Museum was built between 1902 - 1905. It was originally a palace for the Negeri Sembilan royal family. It is situated in the royal town of Seri Menanti, about 50 km from the capital, Seremban.

This five-storey wooden palace, was built without nails or screws. The carpenters at the time used wooden pegs and the palace has withstood the test of time.

It also uses 99 solid timber pillars, soaring 65 feet. Black in colour, the palace also has intricate flower motifs trimmings.