Melaka City Archaeological Excavation Site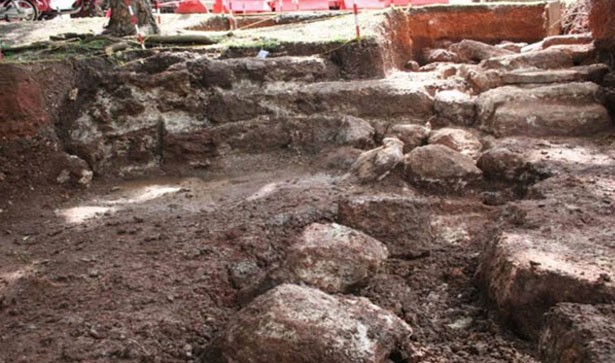 This site is situated at Jalan Kota, next to the Central Melaka police headquarters and is close by to the remnants of the city's walls, the Bastion Fredrick Hendrick and the Bastion Santiago.

The works uncovered the use laterite stones, methodically laid by the Portuguese and fortified by the Dutch. However, when the British overpowered Melaka, they destroyed the walls.

Besides the city's wall structure, the original drainage system of old Melaka was also found at the site. The drains were made using laterite. Other artefacts found at the site include Ming and Ching dynasty porcelain shards, stoneware, Dutch rock, pottery, animal bones and steel. These artefacts were found scattered throughout the area in what was once part of a walled up dam during the British colonial era.