Beach of Whispering Breeze (Pantai Bisikan Bayu)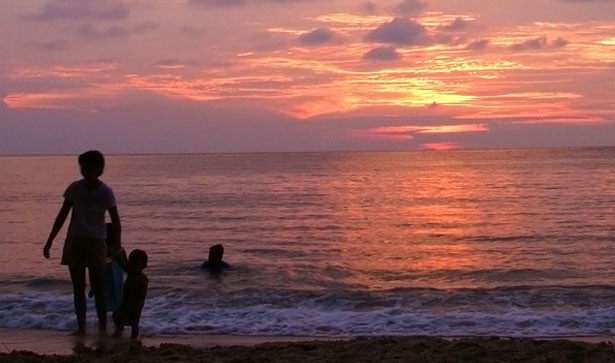 The coolness of the breeze. The rolling of the waves. The rustles of casuarinas leaves. This is the rhythm of life at Pantai Bisikan Bayu or Beach of Whispering Breeze.

The beach, also known as Pantai Dalam Rhu, is just a scenic 50km drive south of Kota Bharu, Kelantan's capital. Around the village of Semerak, gentle breezes rustle the casuarina trees lining the beach producing a hushed sound that, locals say, sounds like a soothing whisper.

Surfing is good at certain times of the year, and wind surfers will find great conditions here during the monsoon from November to April.