Touch n Go Karnival Fuyooh 2014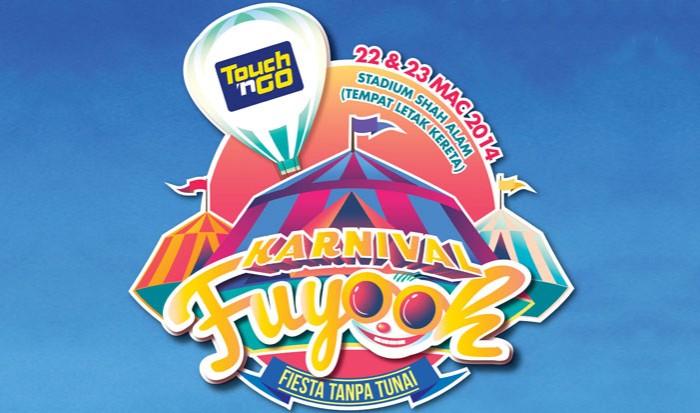 22 - 23 March 2014 - Perkarangan Stadium Shah Alam, Selangor (Time: 10.00am - 10.00pm)
The first carnival organized by Touch 'n Go is here!
Join for fabulous family fun, food & freebies at outdoor carpark Stadium Shah Alam on 22nd March and 23rd March - 10.00 am to 10.00 pm

There will be performances, flying hot-air balloon, games, fireworks, food stall and freebies. Remember to bring along your Touch 'n Go card.